Automatic Softgel Encapsulation Machine and Soft Gelatin Capsule Machine(RG2-200,250,300B)
INQUIRY
Description Customer Case Featured Products
Main features of the equipment:
1. It adopts large-size touch screen and has fault diagnosis function, which can store various operating parameters and reserve network interface.

2. The mold adopts aviation aluminum alloy and has a long service life. Optimized design, the number of cavities is large, and the mesh adhesive rate is low.

3, the mold pressure is pneumatic, fast and stable.

4, rubber drum, rubber smearing system and mold parallel design, high stability. The mold shaft, the rubber drum and the pull net shaft are driven by independent motor frequency conversion, which is convenient to adjust, low in noise and stable in operation.

5, the rubber skin is micro-lubricated, truly no-clean, improve efficiency and save money.

6. The rubber skin cooling adopts the independent split professional chiller, which has low energy consumption and high cooling efficiency.

7. The spray body is convenient to lift and lower, and can stay at any position to reduce the labor intensity of workers.

8, the lower pill uses the net bucket, and there is a cold wind pre-determined type, so that the plastic pill molding is more beautiful, and the transportation is more reasonable.

9. The material bucket is adjustable in temperature, stirrable and with speed regulation, and is more suitable for suppressing Chinese medicine suspension.

10, the equipment shape is in line with ergonomics, pleasant design, convenient and reasonable operation.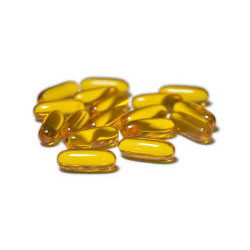 Technical Parameters:
| | | | |
| --- | --- | --- | --- |
| MODEL | RG2-200B | RG2-250B | RG2-300B |
| Roller die rated speed | 0-7r/min | 0-5r/min | 0-5r/min |
| Roller die size | φ103x200 mm | φ150x250 mm | φ150x300 mm |
| Single piston feeding volume | 0-2ml | 0-2ml | 0-2ml |
| Power supply | 380V 50Hz | 380V 50Hz | 380V 50Hz |
| Noise | <75 dBA | <75 dBA | <75 dBA |
| Dimensions | 1990x1040x2100 mm | 2420x1180x2210 mm | 2420x1180x2210 mm |
| Net weight | 1000kg | 1800kg | 1900kg |
| Total power | 11 KW | 17 KW | 17.6 KW |
If you are interested in this, please contact me: Nana Zhang
Cell Phone: 0086-15800947006
https://medigrade.en.made-in-china.com/ made-in-china.com