Closed granulation line
Brief introduction
The Closed granulation line is mainly used in the powder granules of the pharmaceutical,food,chemical and other industries,which can inhibit the dust leakage and pollution generated during the process of material transfer,posing a threat to people and the
INQUIRY
Description Customer Case Featured Products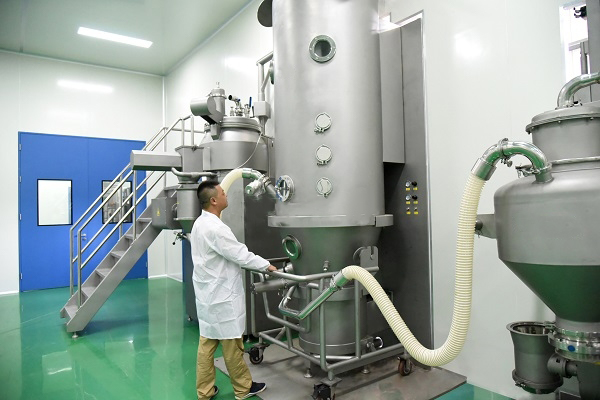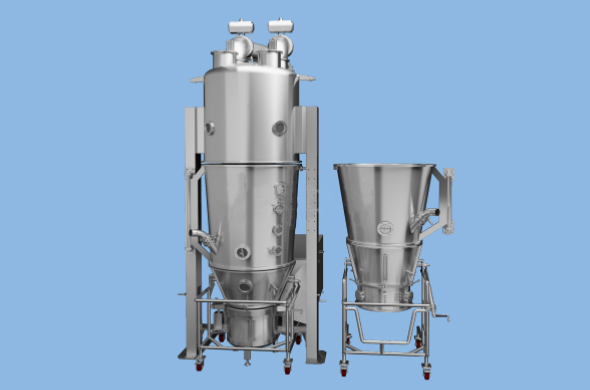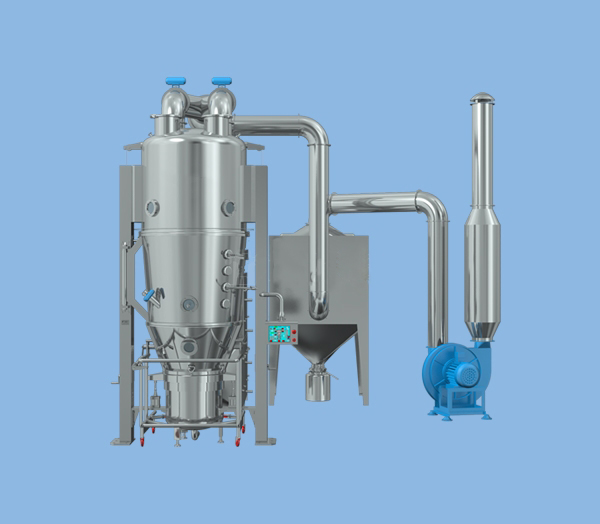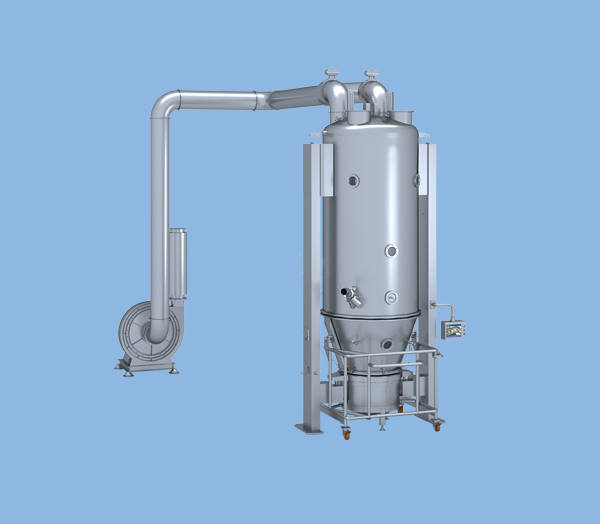 The Closed granulation line is mainly used in the powder granules of the pharmaceutical,food,chemical and other industries,which can inhibit the dust leakage and pollution generated during the process of material transfer,posing a threat to people and the envirgnment.The closed conveying method ensures that the conveying eficiency of granulation,drying and granulation process is more scientific and reasonable,reduces the space occupied by the equipment,and makes the production procesa more applicable to the GMP requirements.
Features:fully automated and inteligent
ATEX
Production capacity:15-200(kg/batch)
Suitable applications:Pharmaceutical, food, chemical
Product highlights
Detailed introduction
Working principle
Process control
Based on advanced industrial tablet computer automation control,it provides complete process control and various parameter control,including graphical operation interface,online monitoring,trend chart,recipe processing,batch management, barcode processing,CIP control,and self-diagnosis processing.The management system is fully compatible according to industry standard communication network protocol control strategy and factory-wide monitoring system.
Process analysis
FDA'S PAT(Process Analysis Technology)combines the design capabilities of its equipment with process engineering expertise to integrate an online(PAT)analyzer into the system to provide a true understanding of the process and help customers achieve key product quality objective so that you can actively control the key quality characteristics of your product.
Closed control
The unique Closed control consists of integrating stable sealing technology into a complete solution for pharmaceutical solids facilities,closely monitoring the quality and GMP standards applied to the customer's site,providing customized and efficient solutions for a wide range of specifications and complex projects.
Safety and environment
In order to fully comply with national and local regulations,for emission control,as well as the recycling the solvent,the exit filter and the fuly enclosed equipment can be provided as needed according to the explosion-proof and anti-pressure standards.
Features
1.The Closed granulation line fully considers the compatibility of the equipment between the systems.According to the actual production capacity and dosage form design of the user,the production capacity of the whole processes can be optimally configured to ensure the continuity and stability of production.By the industrial tablet computer,automation control system can store,collect and print the process data separately,centraly control the parameter setting and monitoring of multiple devices,reflect the working status,data statistics and fault self-diagnosis in real time,making the process more stable,fully automated and inteligent.
2.The equipment can be operated independently or controlled by system to realize the optimal parameterized process control of the equipment,reducing the pause and dwell time,and the inteligent cooperation of the equipment makes the granulation process optimal,thus obtaining efficient granulation yield and consistency.so that CIP cleaning can be reliably guaranteed.
Technical parameter
| | | | |
| --- | --- | --- | --- |
| Item model | 60 | 120 | 200 |
| Production capacity(kg/batch) | 15-60 | 50-120 | 120-200 |
If you are interested in this, please contact me: Nana Zhang
Cell Phone: 0086-15800947006
https://medigrade.en.made-in-china.com/ made-in-china.com