Description Customer Case Featured Products
Double door cleaning oven
Technical characteristics:
1·Advanced air intake and exhaust, air volume adjustment, temperature and humidity adjustment, sterilization effect monitoring.

2·Adopt advanced PLC to control the sterilization process to ensure sterilization and depyrogen effect.

3·Double door interlock function with automatic door opening protection.

4·FH value ≥1500, no-load heat distribution ≤±5°C.

5·Multi-point temperature monitoring, high and low temperature alarm and shutdown, real-time printing and storage of working parameters.

6·Verification excuse for user-friendly filter verification and necessary retrospective verification,

7·Multi-language operation interface random switching.

8·Energy-saving design, energy saving effect is obvious.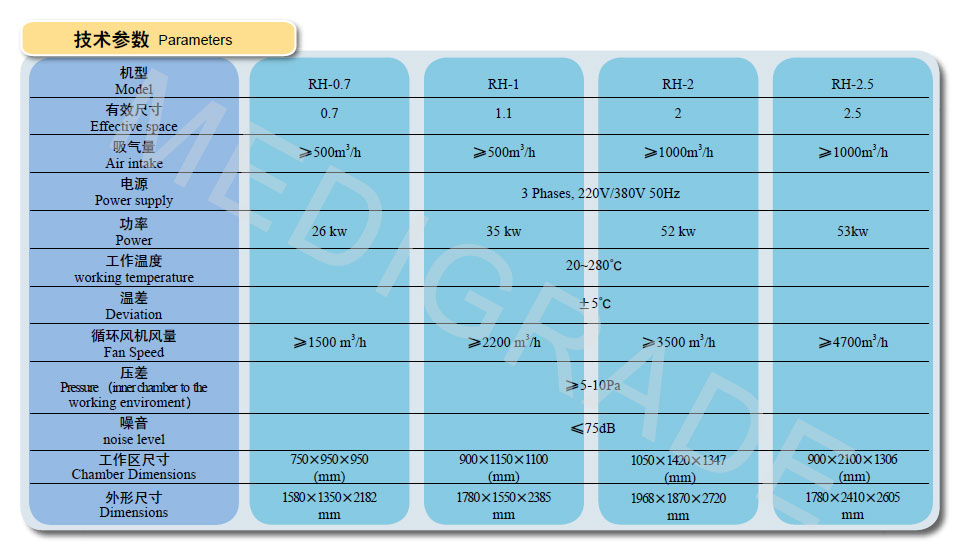 If you are interested in this machine, please contact me: Nana Zhang
Cell Phone: 0086-15800947006
https://medigrade.en.made-in-china.com/ made-in-china.com